Over 30 diving sites are only 15-80 minutes from our center by boat. These are also the most beautiful locations in Central Dalmatia, especially the area around the Island of Šolta and the south side of the Island of Čiovo.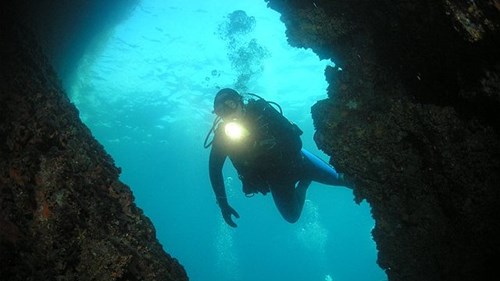 It is interesting to know that these very sites around the Island of Šolta used to be under military protection and diving was prohibited in the area.
While diving, you will be able to enjoy the colorful walls overgrown with all kinds of corals, sponges, gorgonian (yellow and, very rare red gorgonian), caves, wrecks and rich flora and fauna of the perfectly clean Adriatic.
As for the wildlife, you can see everything the Mediterranean has to offer here: catfish, grouper, lobster, octopus and all kinds of mollusk, conger eel, stone bass, all kinds of snails...